This is how we dye our eggs in our Primary and Toddler classes at Maple Tree.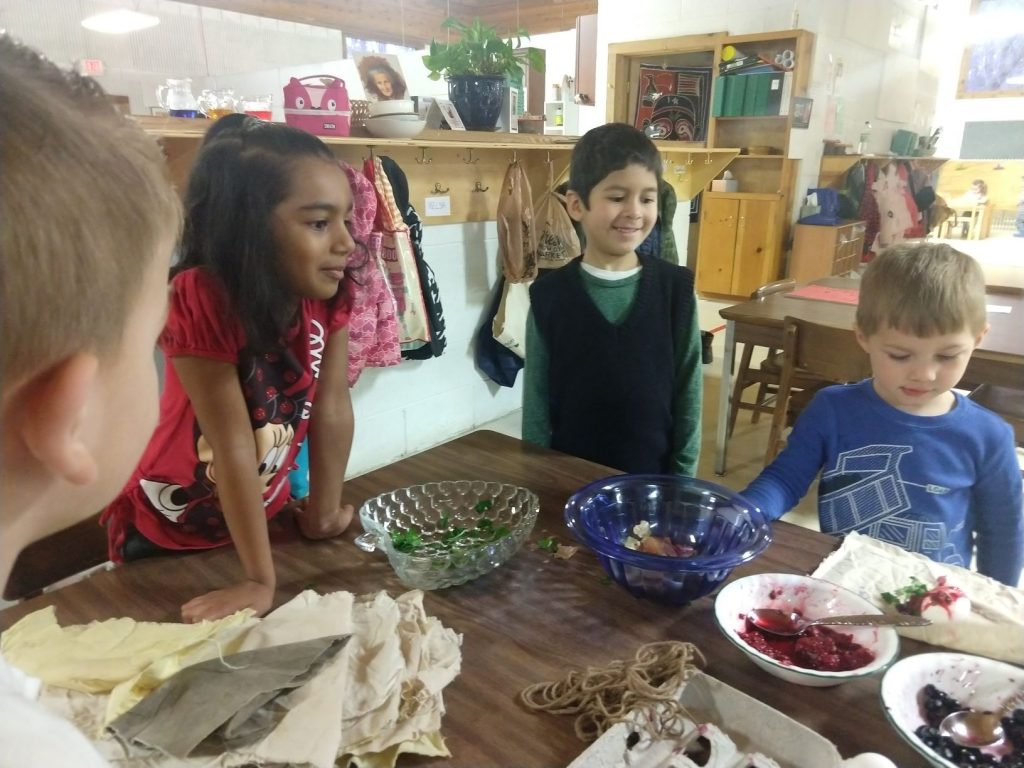 It's a recipe that is adapted by combining two recipes found in "Carla Emery's Old Fashioned Recipe Book" by Carla Emery

You will need:
White uncooked eggs
Onion skins
Blueberries and/ or raspberries (frozen blueberries thawed work best)
Parsley, Cilantro or any small leafy herbs
Spring blossoms…I think forsythia works best
Square pieces of cloth roughly 10″ by 10″…we use old sheets
Pieces of yarn about 12″ long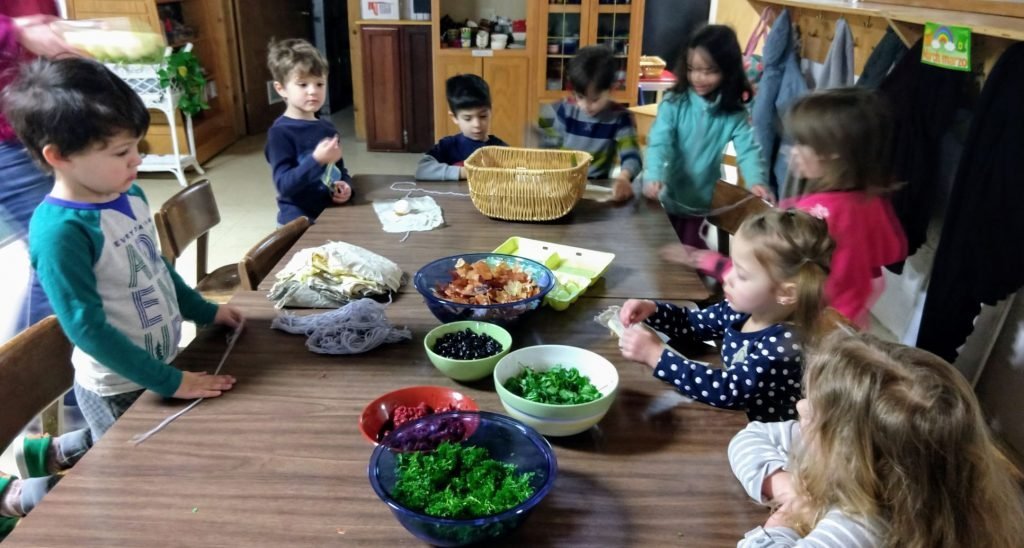 Assemble the materials in bowls or on plates on a table.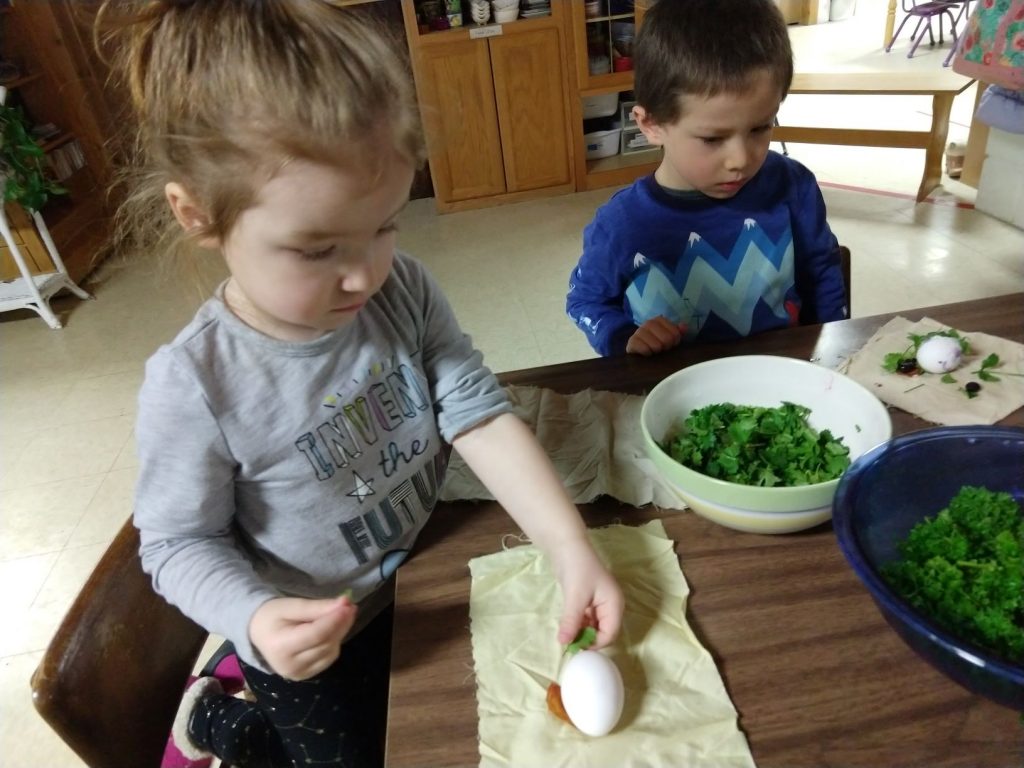 Place a piece of yarn on the table, put a cloth on the yarn. Then place onion skins and gently lay an egg in the onion skins.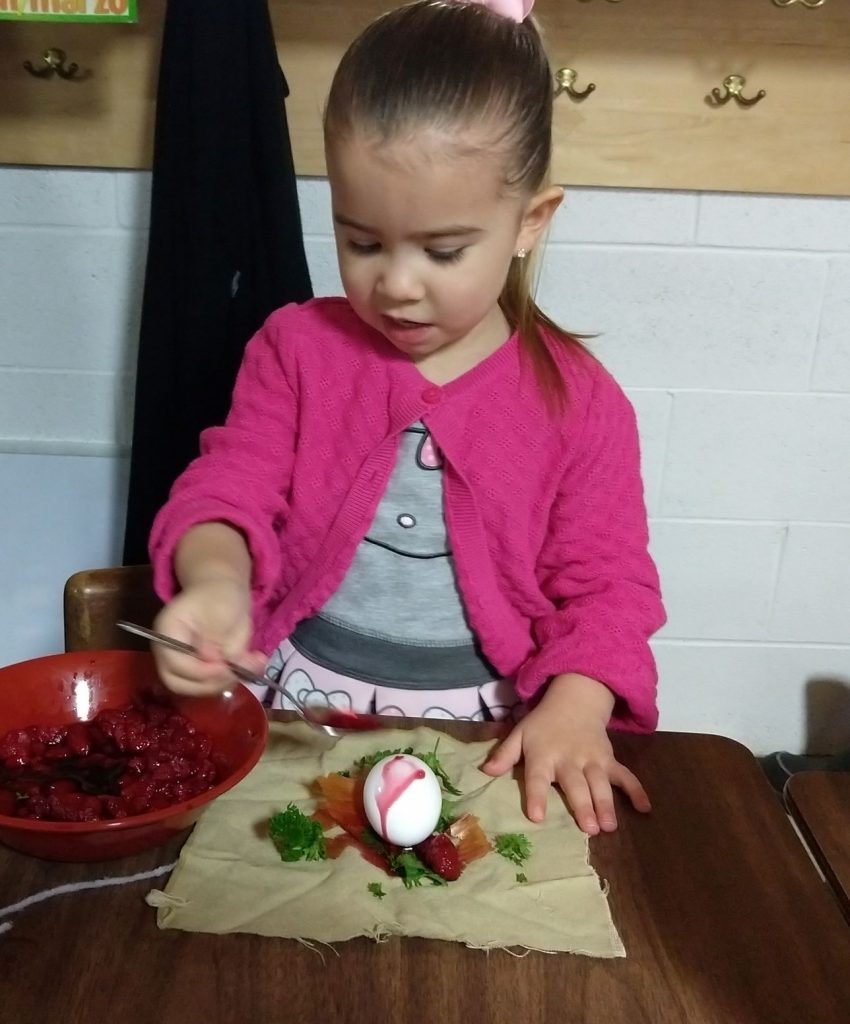 Carefully press berries, flowers and herbs onto the egg. Top with onion skins.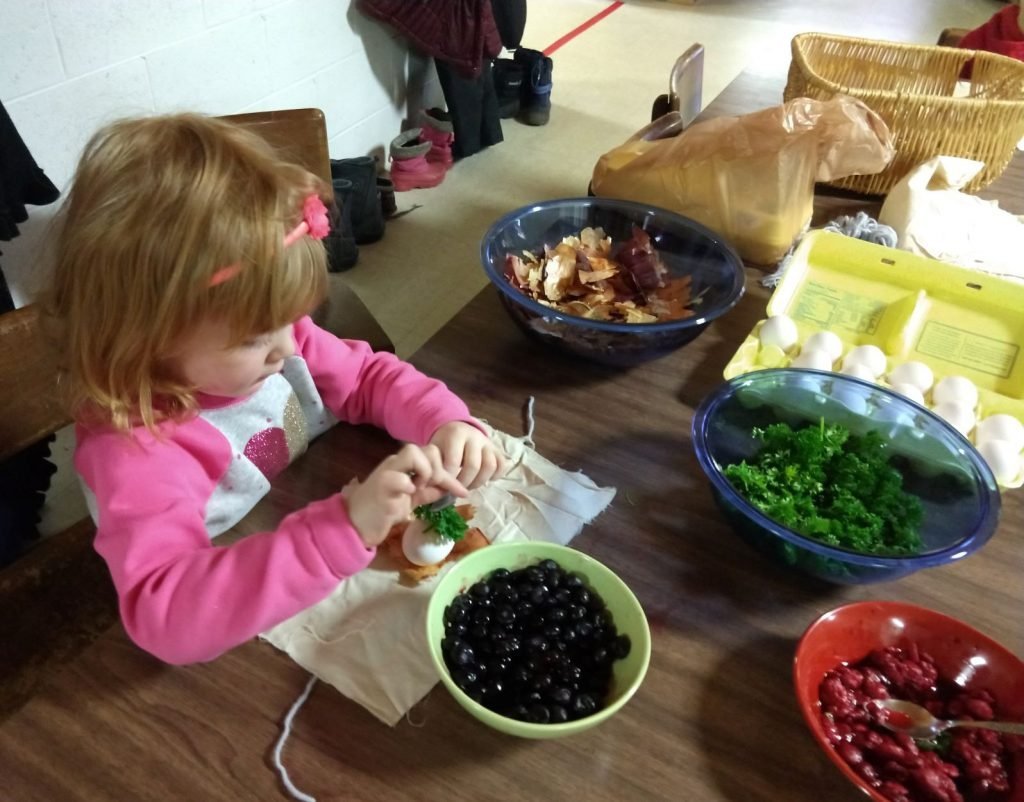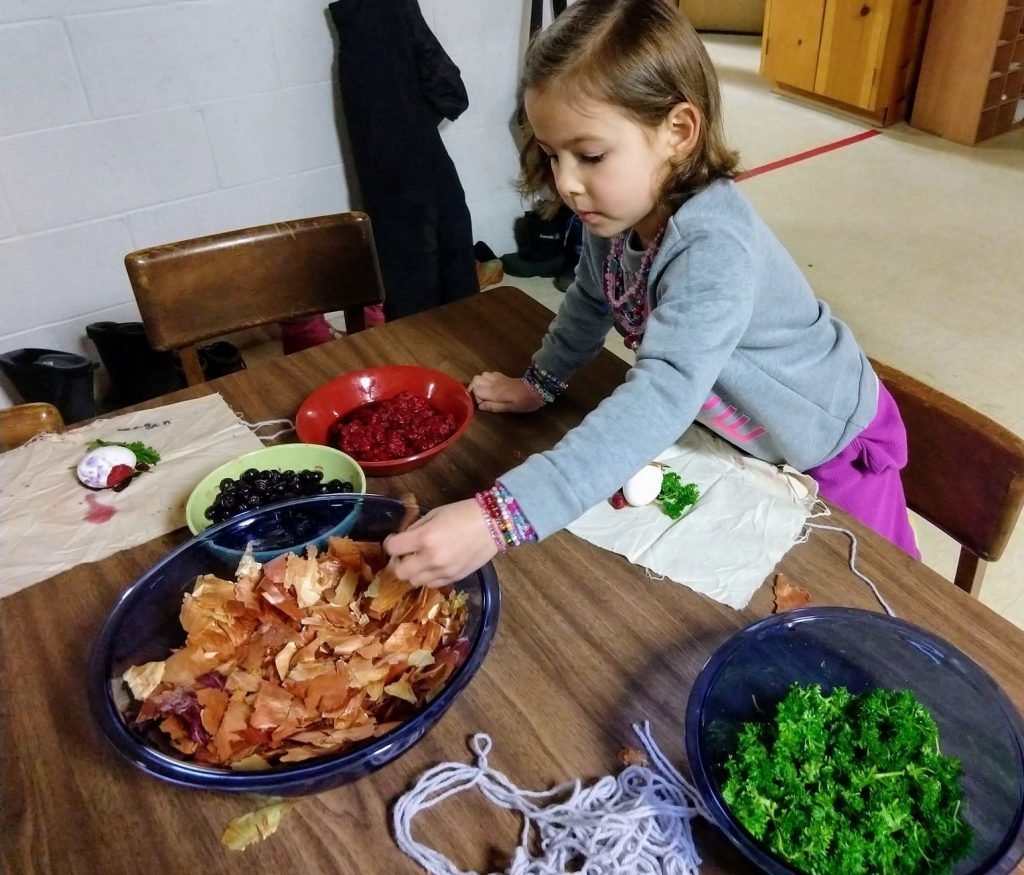 Now gently roll up the cloth (like a rug) tucking the ends in, and tie securely with the yarn.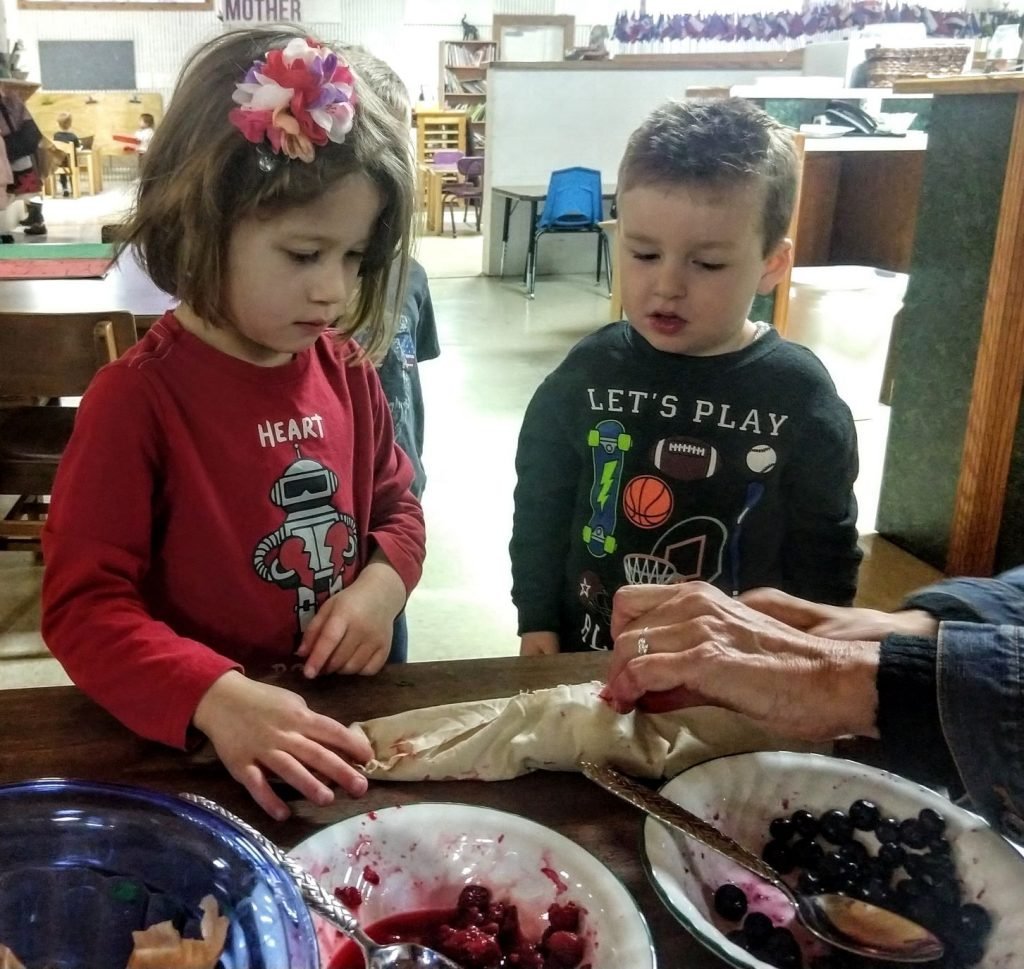 Place the bundles into a pan and cover with water, at least an inch or two above the eggs. Bring to a boil and then cover and turn the heat to low. Cook for 20 minutes. Remove eggs and rinse the bundles with cold water. Cool thoroughly and then gently unwrap and wash off these beautiful eggs. You can save the cloths for next year.
I hope you enjoy this project, have a lovely Easter and stay safe and well!