Montessori Program for Toddlers
Maple Tree Montessori Toddler Community is a "home away from home" for our youngest students, age 12 to 36 months. Our Montessori trained staff provide a nurturing, stimulating environment that engages each child with purposeful activities designed to encourage and support all areas of their unique development.

Following Dr. Maria Montessori's observations that the young child has an "absorbent mind," the sensory rich environment is prepared to encourage exploration within a community structure that meets the child's physical, social, emotional, and cognitive needs through Practical Life and Language activities, Movement and develops self expression through Art and Music.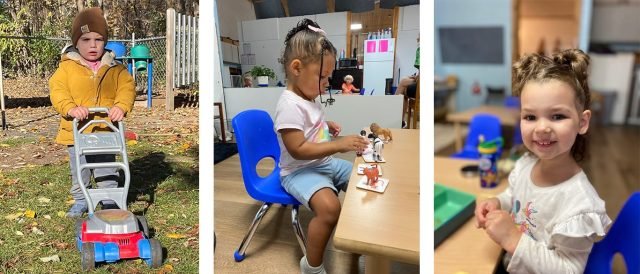 Children may attend morning 8:30 to 11:30 or full day 8:30 to 3:30. Their schedule will include a gentle transition into the classroom, exploration and "work" time, outdoor time, snack, stories, songs and Spanish. Full day will also include community lunch, rest and nap times. Potty awareness and training is ongoing throughout the day. Before and aftercare is also available.