Meet our Amazing Staff!
Through hard work and great luck, we have assembled an incredible team here at Maple Tree Montessori Academy. All of our teachers and assistants hold the appropriate Montessori Certifications and have a wealth of experience and interests they gladly share. Nearly half of our staff has been at Maple Tree more than a decade and a few of the others have decades of Montessori teaching experience before finding a new home with us!
We are a very complementary and cohesive staff and we are totally united in purpose…to provide your child with the very best Montessori environment. We encourage all parents to come and observe our program in action and to witness the loving and caring atmosphere that we have established at our school!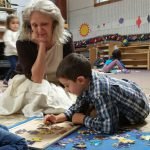 Patricia Sue Cherry – Ms. Sue is the owner of our school and she is also a head teacher in the Primary classroom. Sue started in education by working as a teacher's assistant for the Livingston Educational Services Agency in 1977. There she worked with mentally, physically and emotionally challenged children for four years. She discovered Montessori when her oldest of 3 sons Josh was 4 years old. First she was a Montessori parent, the next year an assistant and then in 1982, she took her Montessori Teacher's Training from Michigan Montessori Teacher Education Center and became an AMS Montessori certified teacher. She has also taken additional Montessori training in Math, Geography, and Language Development.
In 2003, after years of teaching at other Montessori schools, she founded the Maple Tree Montessori Academy in her home town of Brighton. Sue started Maple Tree Montessori Academy with a vision and dedication to provide the parents and children of Livingston County with a high quality Montessori Program that is true to the principles and philosophy of Dr. Maria Montessori. Nurturing, developing empathy and following each child's individual growth. With this vision in mind Sue has supervised and mentored several Montessori student teachers both from Michigan Montessori Teacher Education Center and the Adrian Montessori Teacher Education Institute. She has sponsored several children annually with scholarships. Sue has hosted annual Diversity and other parenting workshops at little to no charge to the public and also sponsored prevention and response training for parents and caregivers, addressing the sexual abuse of children.
Sue's dedication to the Brighton community does not stop there. She has served as an executive officer on the board of directors for Child Connect for Family Success, a child care provider resource and referral agency. Sue has volunteered many hours helping to raise funds for the agency, providing advocacy on behalf of the early childhood workforce and children in Livingston County.
In the spring of 2012 Sue was awarded the "Power of One Award" by the Child Abuse Prevention Council in Livingston County. This award acknowledged Sue's single-handed dedication and commitment to the welfare of Livingston County's children. She has donated a tuition each year, since 2005 to The Family Resource Center Child Abuse Prevention/LACASA and has provided over $24,000.00 to promote the welfare of our children and community.
In the spring of 2013, Sue was inducted into the Brighton Area Women's History Roll of Honor for her work in education and for her community service. Patricia Sue Cherry believes that "every child is a hope and a promise for mankind" and her continuing work with children and families in Livingston County brings reality to her belief.
---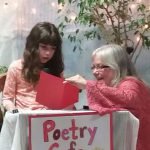 Julie Harrison – We are very pleased that Ms. Julie will be teaching our Montessori Upper Elementary program again this year. Julie is an excellent Montessori teacher with many years of experience, 11 years at MTMA. She took her Montessori Primary training from Michigan Montessori Teacher Education Center and her Montessori Elementary Training at The Center for Guided Montessori Studies.
In addition to serving on the board of the Michigan Montessori Society, Julie trains Montessori Primary and Elementary teachers at the Michigan Montessori Teacher Education Center and also teaches in many educational workshops. She has taken Montessori Music training, is a certified Diversity Trainer and Project Read instructor. Julie is also in charge of Project Read, an amazing and highly successful tutoring program, after school and during the summer.
We are delighted that Julie brings her expertise, enthusiasm, education and her 20+ years of Montessori experience to our Upper Elementary. Her dedication to Montessori and to our students is an inspiration to all.
---
Kim Koehn – Ms. Kim assists us in all of our office accounting concerns. She brings with her great organizational skills and many years of business management experience. We are grateful to have her keeping us all organized and efficient. She is also a Montessori trained assistant and enjoys helping us during Summer Camp.
---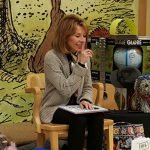 Iris Fryc – Ms. Iris has been at Maple Tree since we opened in 2003. Iris is a daycare assistant and a much loved and animated story reader. The children are always eager to listen to her read. Iris has taken the Montessori Assistant Training from MMTEC. She is also an experienced mom and has worked in the corporate world, schools and often volunteers her time to the benefit of others in many ways. We are grateful to have her cheerful and always helpful presence.
---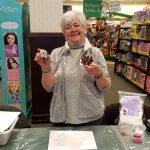 Sandi Cherry – Ms. Sandi has been at MTMA since 2005. Sandi has many years of experience with children of all ages. Sandi has Montessori Assistant training from MMTEC and she is our lead caregiver in the daycare room. We are all grateful for her experience and her patience, especially in practical life skills, sewing and gardening.
---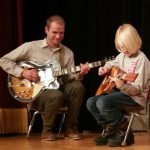 Joel Parkkila – A former Montessori student, Mr. Joel is a lead teacher in the Primary. He has been working at MTMA for 11 years. In addition to 2+ years of college, Joel has completed Montessori Teacher Training at Adrian Dominican Montessori Teacher Education Institute. He did his student teaching year at MTMA and is a fully certified Montessori Primary Teacher. Joel is a talented musician and artist; he is very creative and is wonderful with the children. He is training with Ms. Julie to teach Montessori Music, including rhythm, tone, note reading and composition through the use of Montessori materials such as the bells and tone bars. Joel is also offering Guitar and Drum Lessons at Maple Tree Montessori. We are very glad to have Joel at Maple Tree Montessori.
---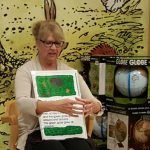 Joy Pomerville – Ms. Joy brings 29 years of Montessori classroom experience to our Primary program. She has Montessori Assistant training from ADMTEI and works with Mr. Joel…a wonderfully complimentary team. Ms. Joy is also trained in Montessori Music and has taught Music and Art in Montessori classrooms. She is passionate in her belief in Montessori educational philosophy and she shares her kind, caring and lighthearted nature with our children, staff and parents. Ms. Joy volunteers at Gleaner's, the Red Cross and the Children's Choir at her church. Ms. Joy is a dedicated and delightful member of our staff and we are thrilled to have her at Maple Tree for over 3 years.
---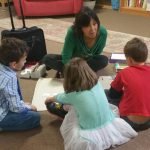 Cecilia Mellem – Ms. Cecilia teaches Spanish in the morning and Primary in the afternoon. Cecilia's native language is Spanish, a gift that she shares beautifully and with great love and enthusiasm. She engages the children, stimulates their interest and leads them to a better understanding and command of the Spanish language. Cecilia has completed Montessori Teacher training at MMTEC. She did a student teaching year at MTMA and has been with us for 12 years! She works diligently to incorporate the Montessori Philosophy into her Spanish groups and lessons and is a wonderful Primary teacher.
---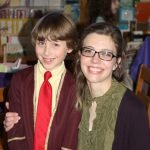 Andrea Meng – Ms. Andrea is Ms. Hema's assistant again this year. She has also assisted in the Primary Classroom, daycare room and supervises recess. Ms. Andrea has been training to teach our Project Read tutoring program and works wonderfully well with emerging readers. Andrea is creative and gentle with the students and has completed a Montessori Assistant's course at MMTEC.She holds a Bachelor's Degree in Fine Arts and she brings wonderful creative abilities to our school. We are glad to have Andrea on our staff!
---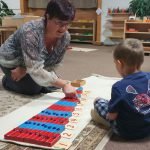 Theresa Reynolds – Ms. Theresa is a wonderful Montessori parent and staff member. She is the Lead Teacher in our Toddler Community, a Montessori trained Assistant, she is currently completing her Montessori Infant / Toddler certification. Theresa studied Elementary Education in college and then became a mom, her youngest son has attended Maple Tree for 8 years . She loves the classroom and is a natural teacher. She teaches Project Read after school and also volunteers with children at Children's Hospital. We all appreciate her calm and happy presence at Maple Tree.
---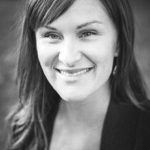 Jessica Enderle – Jessica Enderle is our Violin and Piano teacher. She started our Violin program several years ago and is again, offering lessons at Maple Tree Montessori.
Jessica has taught violin, viola, and piano privately since 1998. She earned undergraduate and graduate degrees in musical performance from Wayne State University and from the University of Hawaii. Additionally, Jessica completed Suzuki teacher training in 2001 on violin and viola. She has successfully trained hundreds of students, each with their own unique abilities and interests. Jessica is an active performer in the metro Detroit area, in symphonies and chamber ensembles.
Jessica is an amazing teacher and we are very glad to have her back at Maple Tree Montessori.
---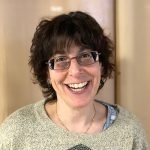 Pam Knight – Ms. Pam is a devoted Maple Tree Montessori parent and now, a trained Montessori Assistant in our Primary Program. Ms Pam is excited, adored by the children and ready to continue learn.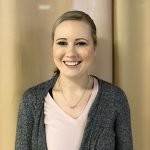 Claire Butts – Claire has been a nanny for several years to a dedicated Montessori family and now is a Montessori trained Assistant in our Toddler Community. She is wonderful with the children and we are pleased to have her join our Maple Tree Montessori staff.
---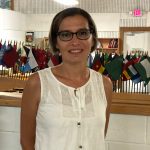 Anca Cosma – Anca is happy to have joined the wonderful team of teachers at Maple Tree Montessori as a lead teacher in the Primary Program. Anca was born and raised in Romania, where she started her career as a teacher in 1997. Anca received her bachelor degree in School Psychology in 2002 and Montessori Training Certificate for Early Childhood in 2014. Altogether, Anca has a 12 years experience in Montessori education, 7 years as classroom assistant and 5 years as a lead teacher.
Anca has been happily married for 16 years and has two wonderful sons – 12 and 8 years old. Together they enjoy outdoor activities like camping, kayaking, boating, and skiing.
Anca is very passionate about the Montessori way of teaching and embraces the philosophy behind it and believes in its simplicity and efficiency.
Anca cannot wait to meet everybody and believes it is going to be a very exciting and successful school year! We are very happy to have such a wonderful and experienced teacher join us this year.
---
Jacob McGraw – Mr. Jake is a former Montessori student, has earned a Bachelor's degree in Sociology and is currently working on a Master's Degree in Public Administration with an emphasis in Nonprofit Administration at the University of Michigan-Flint. He has taken Outward Bound training and is a certified Wilderness Facilitator. Jacob has worked extensively with troubled adolescents and teens at SUWS wilderness camps in Idaho and North Carolina. He has also tutored college bound students in a formal program In Marquette. Jacob has assisted in both our Primary classrooms and our Elementary program. He is both a substitute teacher and Ms. Sue's Administrative Assistant for over 13 years.
---
In addition to our wonderful staff, Maple Tree Montessori participates in a shared time program with the Brighton Area Schools. They provide certified extra's teachers to our school including instruction in Art, Music, French, Spanish, Computer Education and Physical Education. These teachers are all fully qualified and work with our staff to provide these areas of instruction to our Elementary students, fully integrated with our Montessori environment and philosophy.