Preschool & Primary & Kindergarten
Our Montessori Primary is our "Children's House" or "Casa Dei Bambini," beginning at 33 months and continuing through Kindergarten.  We offer both morning and afternoon full 3 hour sessions; 8:30 to 11:30 or 12:30 to 3:30 are available. There is also a full day option for our primary students from 8:30 to 3:30. This includes two full mixed age classroom sessions, lunch and outdoor time. All of our sessions are five day a week programs as required by the American Montessori Society for accreditation.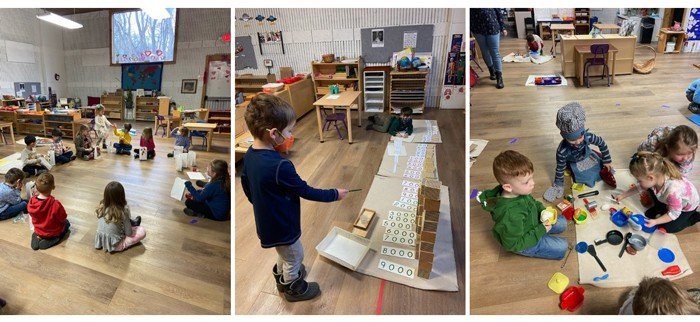 The classrooms are fully equipped with the complete complement of Montessori materials, Sensorial, Practical Life, Math, Language and Cultural. Academic presentations and practice are recorded and charted by the Montessori certified lead teacher. Reading is taught through hands on phonetic activities presented individually or in small groups. Spanish is 3 days per week and cultural presentations including cooking are an ongoing part of our classroom. Kindergarten students participate in the Brighton Area Schools Shared Time Program small group classes for Art, Music, Physical Education and French.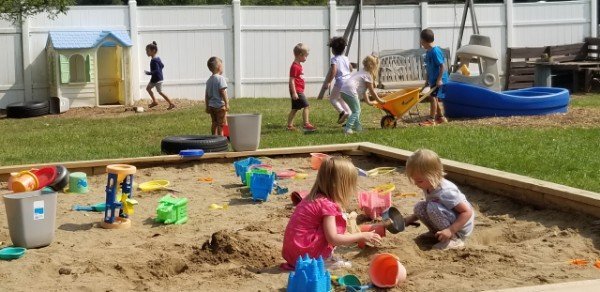 AMS Primary Video